12 Astronaut Vectors to Make Out-Of-This-World Designs
As astronauts are widely associated with new achievements, discovery, innovation, searching, and chasing big dreams, we've decided to share with you some of the best vector astronauts available on the web, so you can save time and effort finding the right graphic for you. Here are the 12 best free and premium vector astronaut characters that are a perfect fit for your design:
Astronaut vector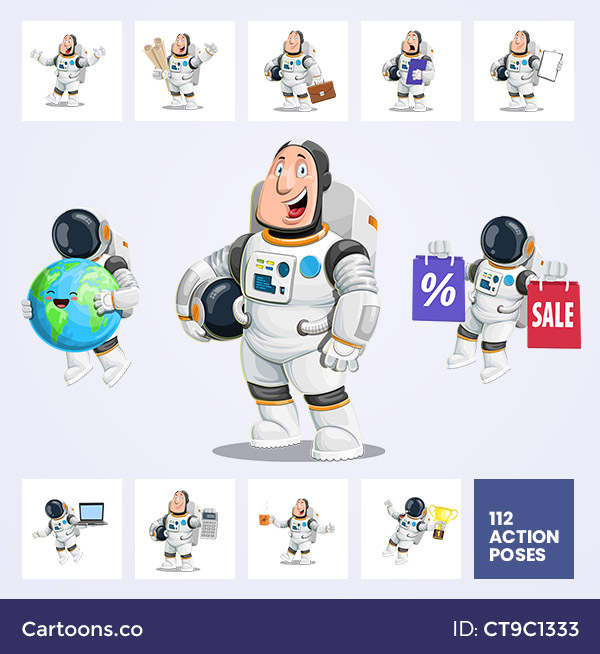 Take a look at this high-quality vector astronaut mascot, which is available in a crazy set of 112 different poses. The character is wearing a space suit and is designed with a lot of detail in every element. This is one of the best vector resources available.
Astronaut vector silhouette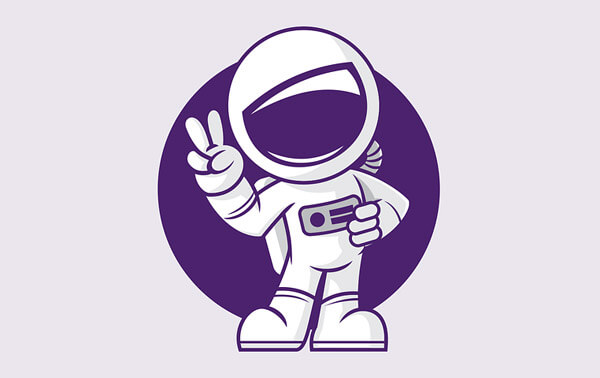 If you are looking for more minimalist astronaut art, this friendly vector space character is your way to go. The Astro silhouette is easy to be modified with other color schemes and becomes pink, yellow, blue, green, etc – depending on you.
Cute astronaut vector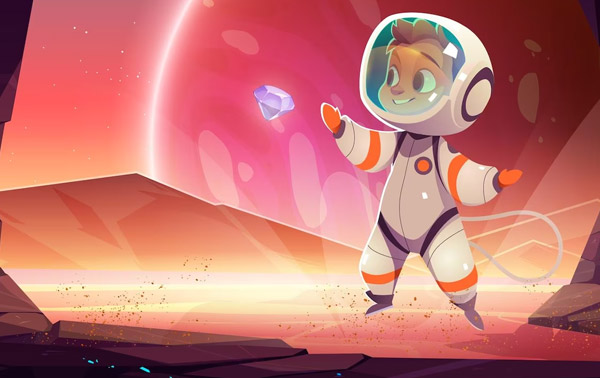 A colorful illustration of a cute astronaut in vector format. This amazing illustration looks like a movie scene, it is outstanding.
Vector black white graphic astronaut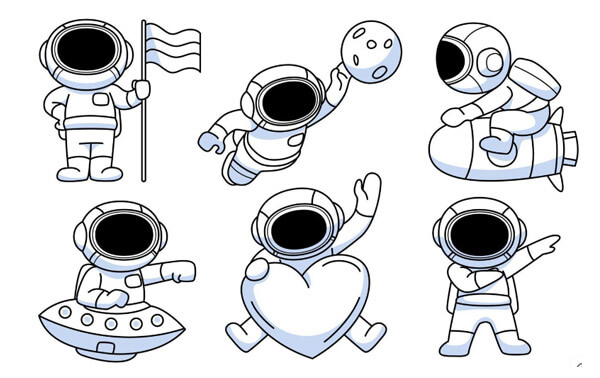 Some designs require a clean, minimal, or monochrome look. This vector astronaut set includes 6 different poses with black and white colors.
Astronaut art vector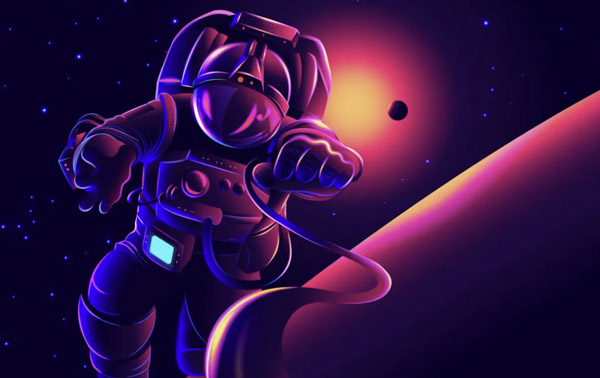 The next vector astronaut illustration moves art to the next level. This realistic character is a premium resource, yet really outstanding visual of an astronaut(and unbelievably, in vector format).
Vintage space and astronaut vector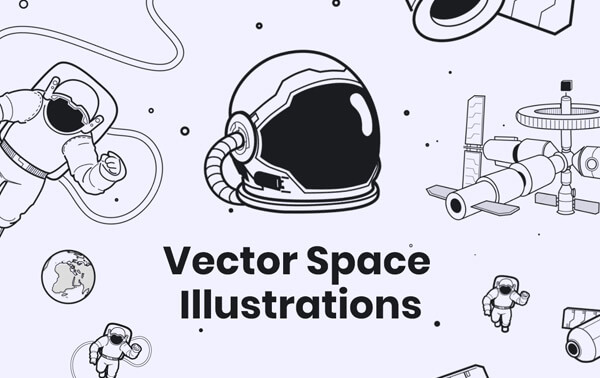 Another great vector astronauts pack, that can be used in many different ways. This handy collection will be a great asset in your collection.
Astronaut kid vector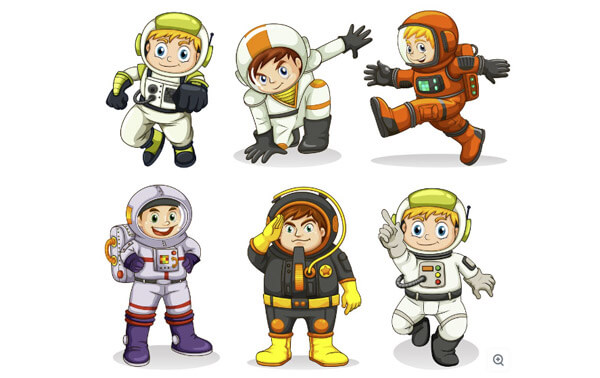 Illustrate the message "Follow your dreams" to the young generation with this great vector astronaut kids bundle.
Astronaut moon vector outline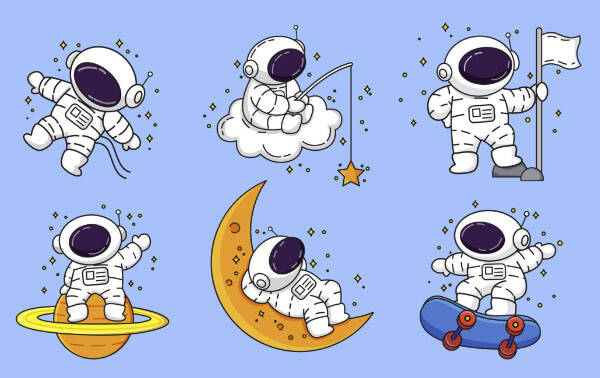 A cute collection of vector astronaut poses in space, is designed in an adorable simple style. Great art collection that is available for free download.
Astronaut suit vector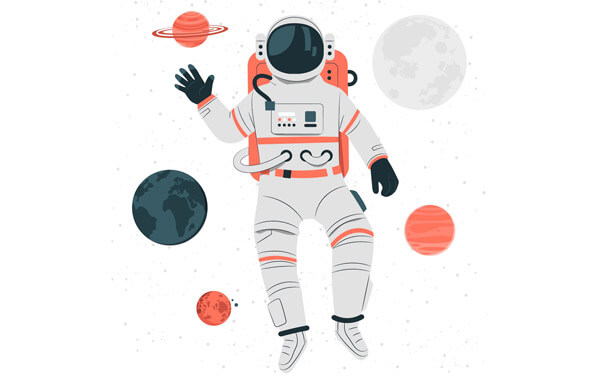 A more realistic astronaut with suit with real human proportions would be the perfect fit for more official designs.
Astronaut in space vector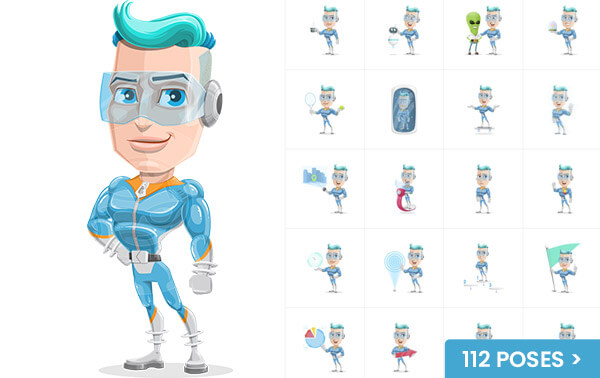 A great, futuristic choice for IT and tech-related designs. This vector astronaut from the future comes in a set of over 100 different poses, and even includes a special symbol library to help you create your own poses.
Astronaut on rocket vector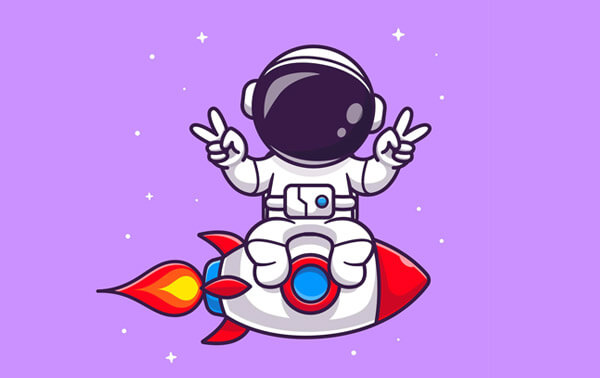 If you want to add some more playful energy to your design, we've got you covered! This cool vector astronaut dude making peace is cheerful and happy – a funny and casual vector art choice.
Simple astronaut vector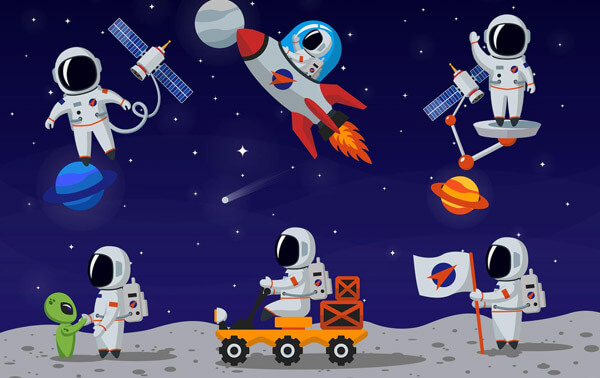 We will finish our list of resources with a flat set of a little vector astronaut and his adventures in space. You will find poses with putting a flag on the moon, meeting an alien, floating in space, flying with a spaceship, and more.
Thank you for being with us till the end of this space adventure. We hope that you've found what you were looking for, and if you don't maybe you would find it in an alternative universe. See ya!