Free Hand Drawn Boy Cartoon Character
A free for download cute hand-drawn boy cartoon character, in 3 color schemes, available in vector .Ai, .Pdf, and transparent .Png.
This cute boy is made in a modern hand-drawn style like sketch drawing, with ultra-fresh-colors and cool shapes.
This cute hand-drawn boy cartoon can be used for anything, like for example in social media, websites, banners ads, prints, or else. To get it just click the free download button below.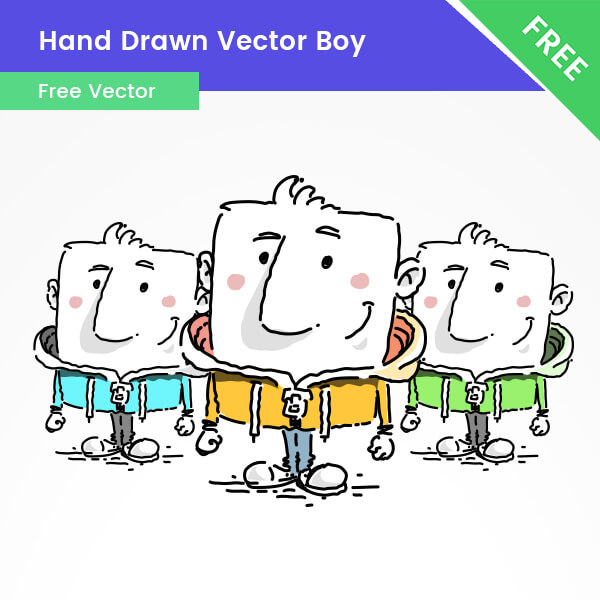 You may also be interested in some of these related cartoons with 100+ poses: