12 HQ Dragon Vectors To Help You Unleash Your Creativity
Coming to this page means one thing – you love dragons, as we do!
In today's article, we will share with you a collection of great dragon characters designed in vector shapes, so you can easily modify them and make them look exactly as you want to.
Let's dive into this vector fairy-tale collection.
Chinese dragon vector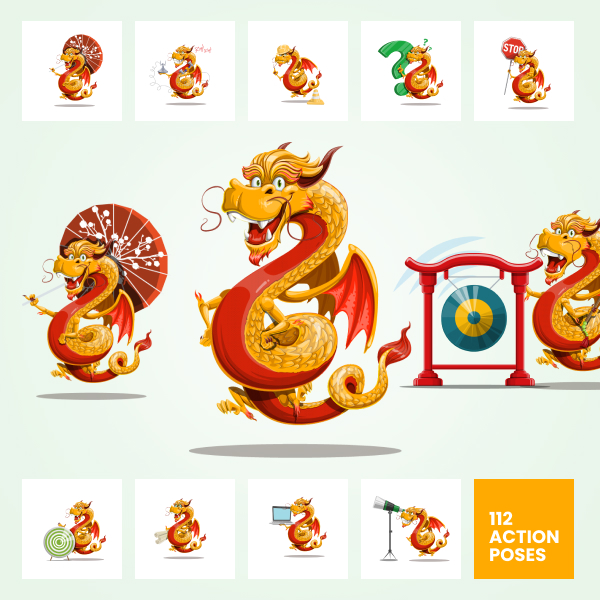 Meet Fireloops the Dragon. A charming vector-designed Chinese dragon, that is developed in a set of 112 different poses. Browsing the set we've found poses with different emotions, poses on a Chinese theme, presentation poses, and more. A vector dragon worth checking out.
Free dragon vector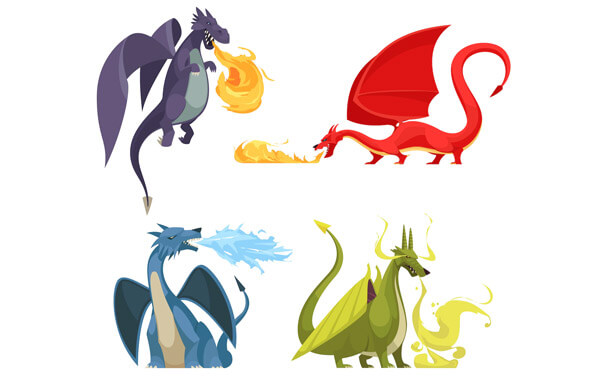 A collection of four dragons with different colors, that are all available for free download. These purple, red, blue, and green dragons, are breathing fire flames and they would be a great asset for your design in order to grab the attention of your audience.
Monochrome dragon vector
An adorable, friendly black and white dragon, that is designed in a set of 6 cute poses. This charming "beast" will prove to your audience, that dragons are nice and cute, instead of dangerous and deadly.
Japanese dragon vector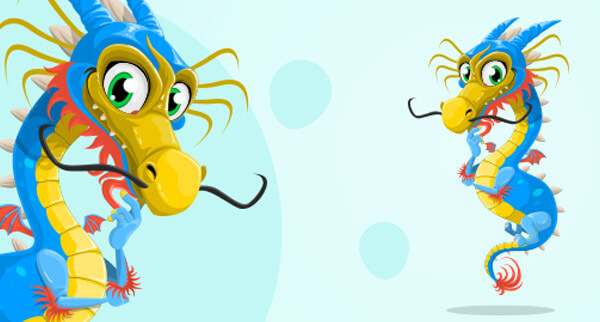 Dragons are popular creatures in Japanese mythology, and they look quite different than traditional fairy-tale dragons. They are smart, wise, and have long bodies, as you can see in this free vector dragon in Japanese style.
Dragon head vector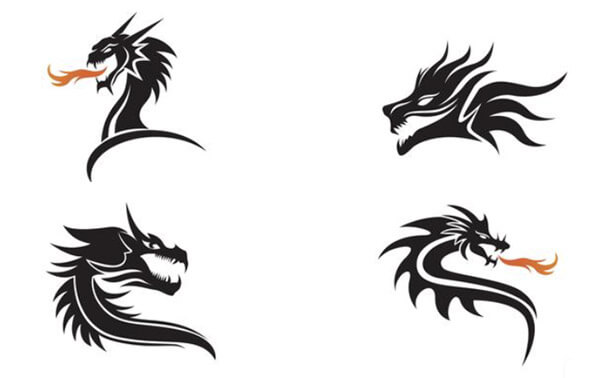 One of the main use of dragons in design is logo and branding. They are associated with power, skills, intelligence, and unbeatable. That's why we've included this free dragon head vector set that is great for logo design. The vector file is completely editable, so you can modify it as you want and change the colors to make it stand out.
Cool vector dragon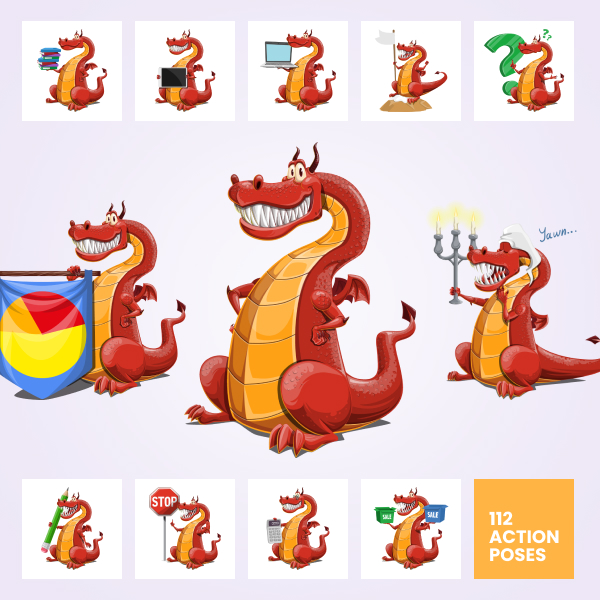 A classic red dragon vector illustration with big teeth, horns, and tail, plus a charming smile. This vector dragon art comes in a set of more than 100 different poses, that may come in handy for different cases. In the download archive, you will also find a special Symbol Library file, that will allow you to create your own dragon poses by combining different elements of the cartoon.
Dragon cartoon vector
Take a look at this set of 10 cartoony dragon characters in vector format. They can be modified in all major vector-editing software. With vivid pastel colors and a funny style, this cartoony set is perfect for more child-related designs.
Dragon vector art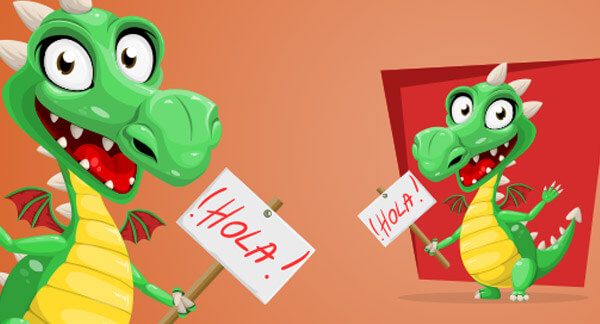 A funny dragon vector art with an HOLA! sign. This smiling little dragon is completely free for download and its green and yellow colors can easily be changed in vector software with basic knowledge.
Dragon vector cartoon red thin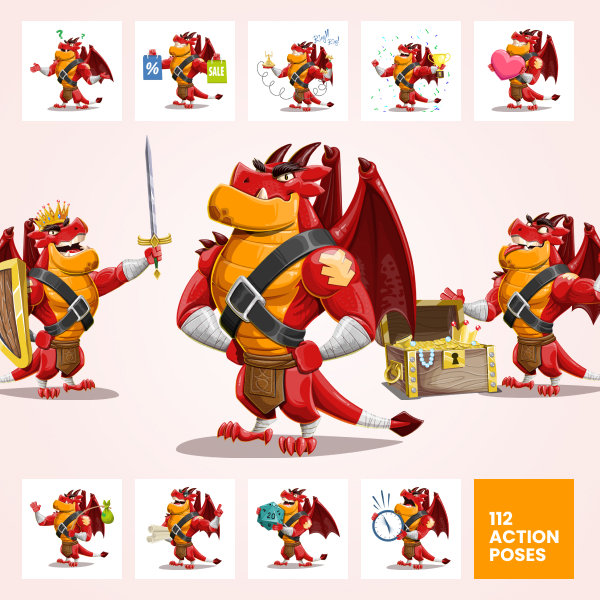 One premium resource, that is different from all others. This badass warrior dragon has a nice smile, but a scary look. With a big muscled body, wings, and teeth, he's been in many fights and he is ready to fight for your design. Browse the full set of 112 poses to find all his abilities.
Tribal dragon vector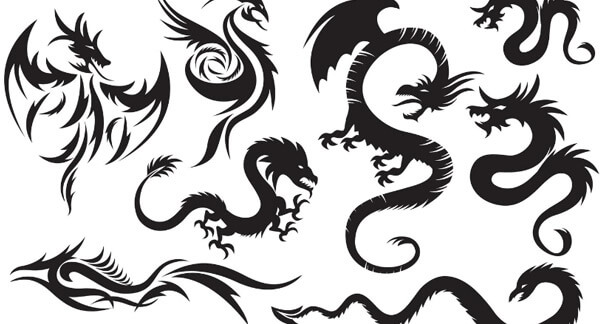 We bet some of you are searching for tribal dragon art, so we couldn't miss this great pack of creative dragon silhouettes. they are completely free to download, and by opening them in Illustrator, InkScape, Affinity Designer, or CorelDraw, you can easy adapt them to your needs.
Dragon illustration vector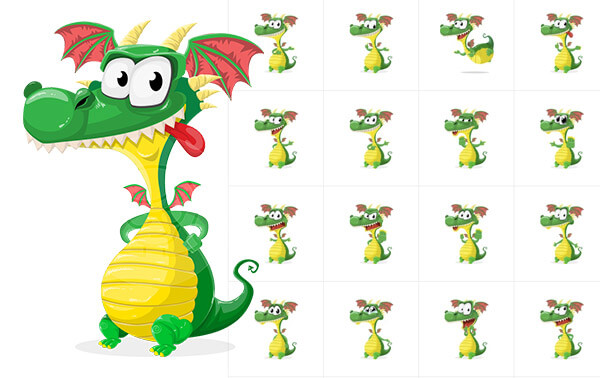 Another cute and funny dragon set, but this time in a more simple, flat style with just a bit of detail as accents. An amazing set with dozens of poses that can be used in a variety of cases.
Simple dragon vector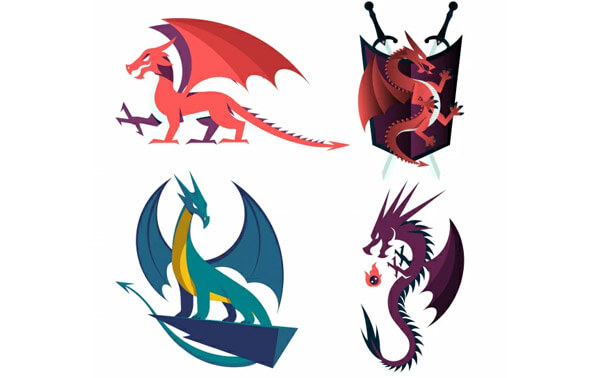 We will complete our list with one free simple dragon vector set. This pack includes four dragon concepts in vector format, designed in a modern minimalist style that will surely impress your audience.
There are literally millions of vector dragons out there, and we've done our best to select the most unique and worthy dragons out there. We hope that our hand-picked collection covered your needs. Anyway, if it didn't, continue with more monsters and dragons on vectorcharacters.net.